Used headphones
Time to split up the special's page into two so one for headphones and another one for electronics.  Here I'll list my used electrostatic headphones, either they were a part of my personal collection or were a part of some lot I bought so I refurbished them before listing.  Feel free to contact me at spritzer@mjolnir-audio.com if you are interested in any item here.  I will reply to every mail so if you haven't received a reply within 24 hours then feel free to send me another email.  Email gets lost all the time or is flagged as spam.  All prices in US dollars (USD).
Just a quick note about the used headphones.  With all electrostatic phones it is possible that they have developed squealing as debris enters the drivers with age.  This is something I actively look for and will put in the description (which most sellers would never do) but I might miss some as it can be so subtle.  Most of the time this is a minor issue and only comes into play when nothing is playing or on very quiet passages but it's something I mention if I come across is.  Most of the Stax drivers are glued shut so they can't be cleaned once this has come up.  Also the headphone stands the phones sit on are not included.
Here is a really lovely set of SR-007 Mk1's.  This set is from ca. late 1999 to mid 2000 which was a golden age for these.  The issues with the earliest sets have been fixed and none of the quality control issues that some later Mk1's have are a thing yet.  This are for me the best headphones ever made and been my favorite ever since I got my first set in the late 90's.
Condition is very nice indeed, earpads nice and firm and only minimal wear on the arc sections and the headpad.  I can't detect any issues with the cable and drivers naturally perfectly balanced and with no noise to them.  There is no flight case/box with this set unfortunately.
Price:  2450$ plus shipping
This is a set of Stax SR-007A Mk2.9's in very good condition, very close to mint.  These are a few years old and I prefer them to the brand new sets made today, especially after I performed the port mod on them.  Truly one of the best headphones in the world and far better than the other models Stax makes these days, 009, 009S or the misguided X9000.
This set comes with the original box and flight case and really looks close to new.
Price:  1950$ plus shipping
Here is a Stax SR-Sigma 404 I just built using a very late production SR-404 as a donor for the drivers and cable.  When this set of SR-Sigma's arrived here it was a mess so they were completely disassembled, they were cleaned  (including the damping wool) and then a nice set of 404's was sacrificed to build them up again.  I then topped it all off with a new SR-700Mk2 headpad and thick sheepskin leather earpads as there are no more Sigma units available anywhere.  These were designed for the L700Mk2 and they work perfectly here.
In terms of sound this is the ultimate Sigma, large, bold sound with the extension into the bass and treble they always needed. There is no original box for these but they are all falling apart at this point anyway.  🙂
Price:  1950$ plus shipping
A Stax SR-L700 Mk1 with upgraded Mk2 forks in very good condition.  The Mk2 forks are a welcome update for these and many prefer the Mk1 to the newer Mk2.  No original box with this one but they will be very well packaged.
Price: 1250$ plus shipping
This is a late model SR-404 in very nice conditions, earpads, headpad and cable all in good condition and the only issue is the foam in the earpads has crumbled away.  One of the best headphones Stax have ever made, very balanced sound signature. No box with these but they will be well packaged.
Price:  530$ plus shipping
Here we have a bit of a Frankenstein set of SR-Lambda Nova Signatures as I had the drivers and the earcups, but no cable or headband.  I used a SR-Lambda Signature cable I had at hand with a SR-404 arc and a L700 headpad.  They might not look like the real LNS but they do sound like them but since it is a bit of a parts bin special, I'll sell them at a nice discount.
Price:  440$ plus shipping
This is a Stax SR-X Mk2 fitted with nice leather earpads.  The Mk2 was a short lived version of the SR-X before the Mk3 took over and has a nicer, warmer sound to them.  This set takes a couple of minutes to charge up before they are fully balanced and they are balanced from then out.  It's not uncommon for older Stax to behave like this.
Price:  160$ plus shipping
This is a nice set of late production SR-303's.  The earpads are in good condition but the over the drivers is long gone.  The headpad is also functional but has some wear to it.  Since there are no more 303/307 units out there I can't swap it out but it still works just fine.  In terms of sound the 303/404 is a high point for the Lambda series, balanced and full sounding with excellent extension.
Price:  350$ plus shipping
Here is a Lambda Nova Classic, one of the best Lambda sets ever.  Nice, warm inviting sound which suits nicely with what Stax was doing at the time, namely the SR-Omega.
The earpads and headpad have some age to them but are perfectly functional.  Since there are no more replacements I can't swap them out for anything but black 207 units so I left them in place.
Price:  450$ plus shipping
Here is a Stax L-500Mk1 in very nice condition.  No orignal box with these but they sound nice and look like new.  Only thing non-stock about these are the earpads.  I'm not sure where these come from but they might be Vesper units, just not sure.  As for the sound, this is one of the better new models Stax sell, a bit on the bright side but far from the 009/X9000 levels.
Price:  525$ plus shipping
This is a late production SR-404, all original with the box as well.  The foam inside the earpads has deteriorated so I just cleaned it all out as it does nothing anyway.  Not sure what else can be said about the 404's, they were very misunderstood back in the day but have gained a solid classic status at this point.  A good set with a powerful amp can show what the Lambda was capable off well into the 2000's.
Price:  700$ plus shipping
Here is something very, very rare.  In my 20 years of collecting Stax, I've only ever seen five of these come up for sale and I've bought 4 of them.  What we have here is a Stax SR-Lambda Pro with no Stax badges at all, marked Head-Acoustics instead.  In fact the only Stax logo at all was on the box as these shipped in a standard Stax Lambda box, completely unmarked except for the unique "HA" serial number.  Just the Stax embossed into the Styrofoam.  I have no idea how many of these were made, this is the highest serial number of my collection, HA 543 so at least that many.
As can be seen, these don't have a regular Stax plug but a 5 pin Lemo unit instead.  They will come with a custom adapter though so you can use them on any standard Stax amps.  In terms of sound, this is a standard Lambda Pro, but it just looks so weird without the Stax markings.  No box with these.
Price:  750$ plus shipping
Here is a Lambda Nova Classic that was recently refurbished by Stax in Japan.  Truly the greatest range of Lambda's ever made and the Classic is 99% of the Signature sound for a lot less money.   Very balanced sound signature and slightly on the warm side.  These are becoming very scarce as they close in on being 30 years old.
Price: 550$ plus shipping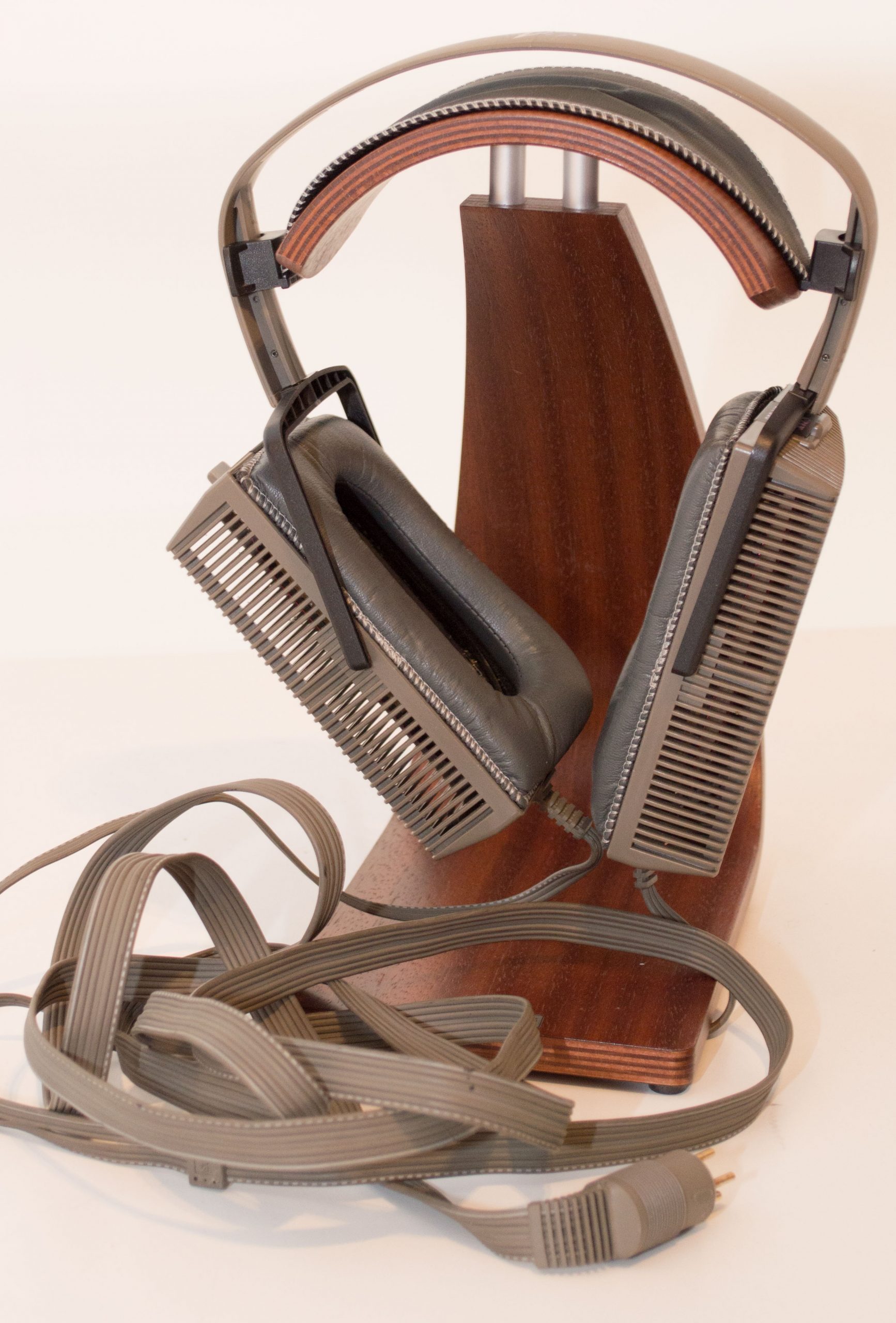 This is a clean and tidy set of SR-303's.  The foam inside the earcups and covering the drivers had degraded so I cleaned it out but otherwise they look great and sound even better.  Comes with the original box as well
Price: 550$ plus shipping
Here is a rather nice SR-307 which comes with the original box.  I replaced the earpads with new unit so it really is as good as new.  Truly one of the last great Stax units with a very nice and balanced sound.
Price:  550$ plus shipping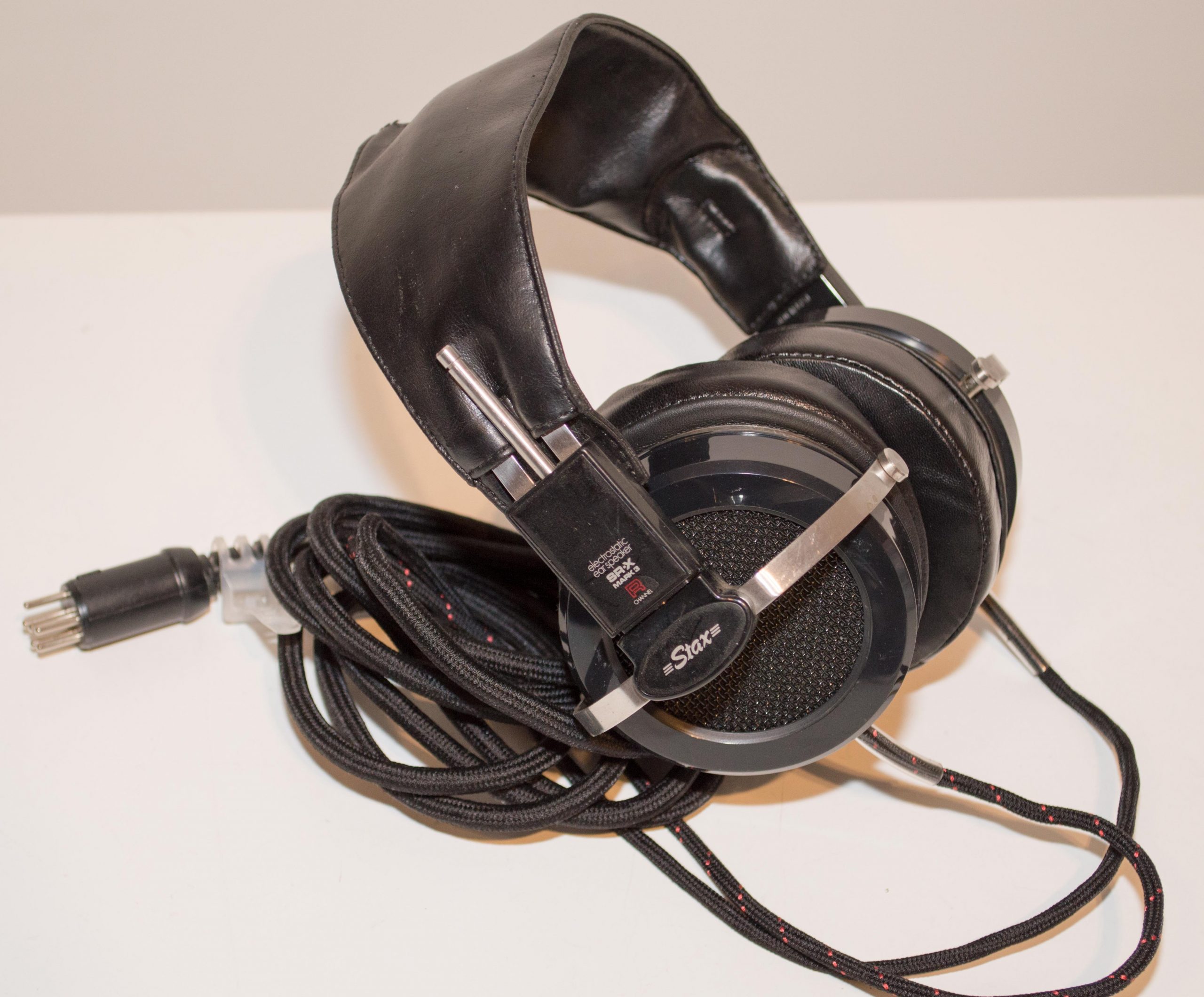 This is a SR-X Mk3's in pretty good condition.  The drivers are perfectly balanced and charge quickly and I've fitted them with some deep real leather earpads to make them more comfortable.  One of the best normal bias Stax units ever made.
Price: 280$ plus shipping
Second set of SR-404's for sale.  Very nice condition and with the latest earpads.  Truly one of the best electrostatics out there at a sane price.
Price: 450$ plus shipping
Stax SR-50 electret unit which is pretty rare and only one of two closed electrostatics that actually work ok.  This set sounds great and look good for something made in the late 70's.
Price: 260$ plus shipping
Stax SRS-001 set, I believe this is the rare Mk1 version but I can't be sure as they are so hard to tell apart from the Mk2.  It sounds just lovely and is in pretty good condition for something from the 90's.
Price: 320$ plus shipping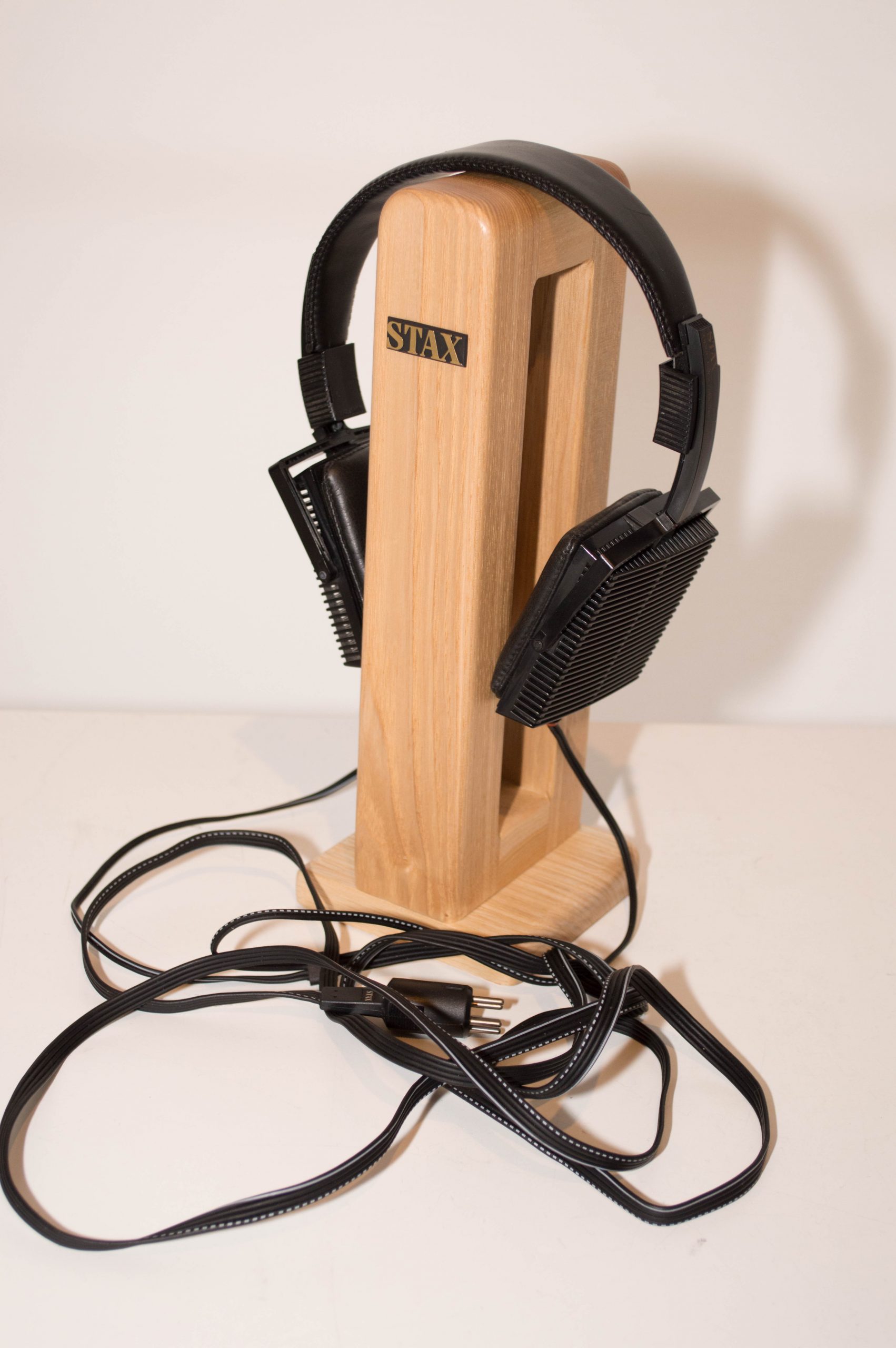 Stax SR-80 Pro electrets.  These were called the mini Lambdas back in the day and do sound really nice.  This set is in pretty good condition and they make for great test sets since you don't need a bias supply for them.
Price: 210$ plus shipping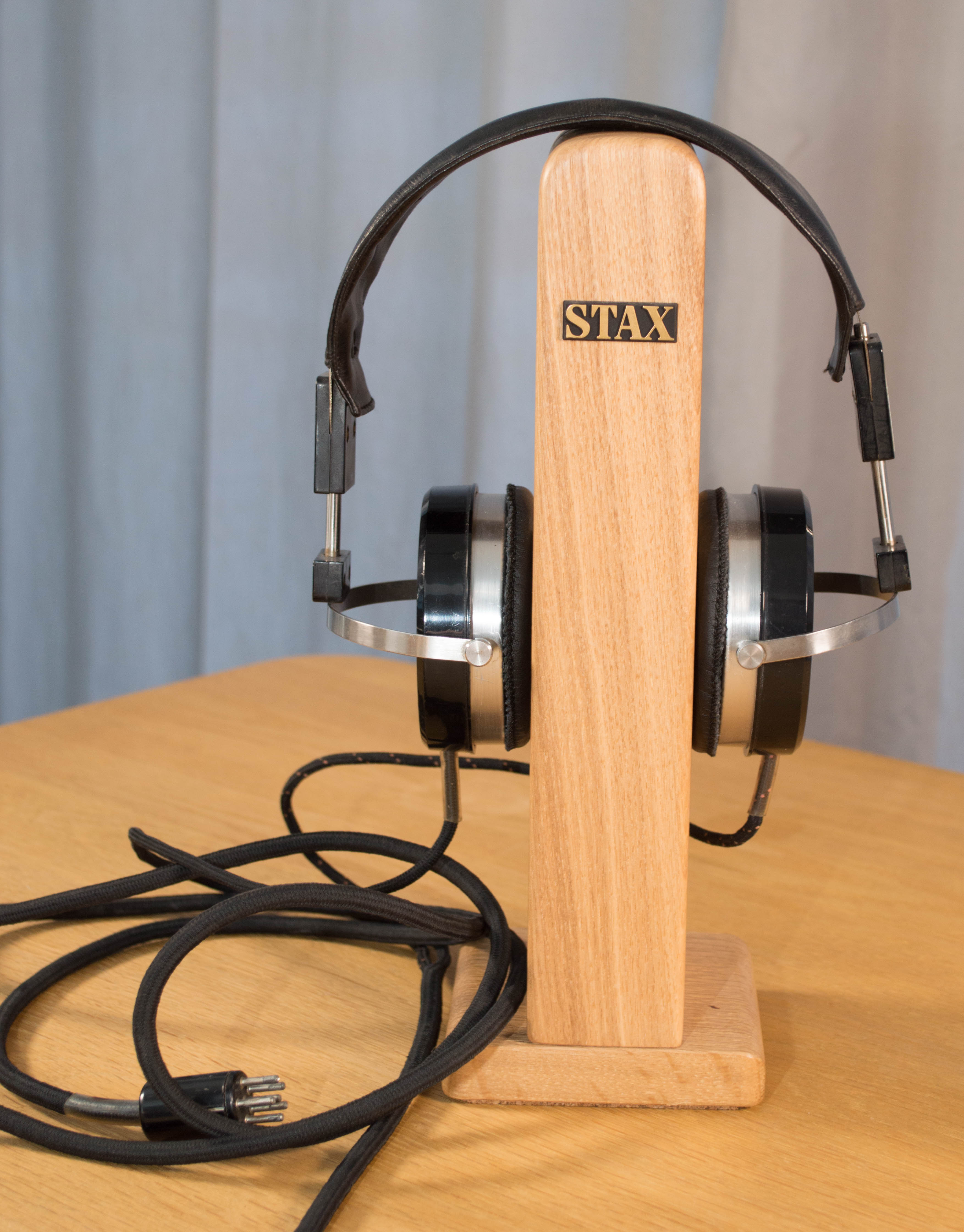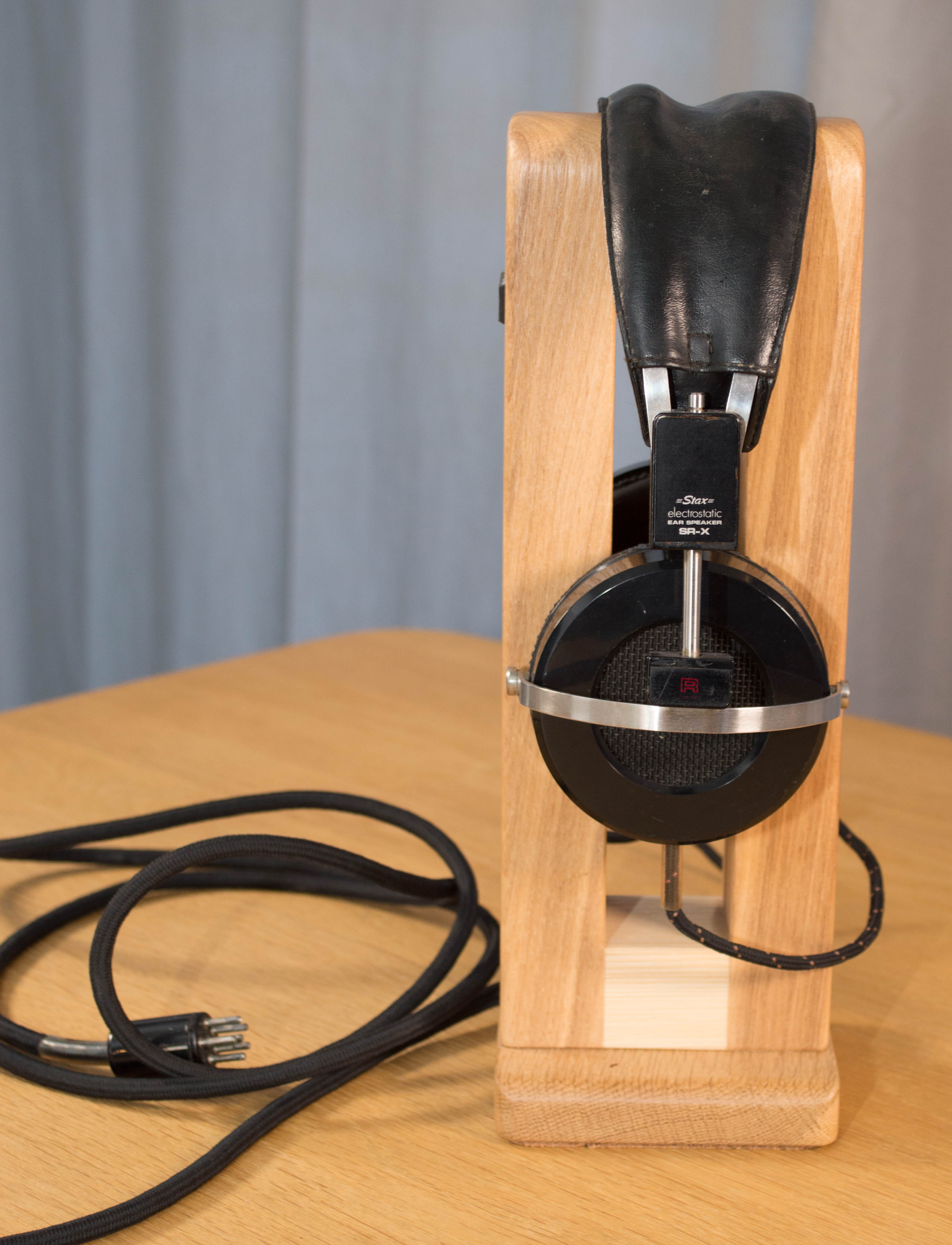 Here is a super rare one, the Stax SR-X mk1 aka. the first Stax to ever have a mesh driver.  This one was only out for a couple of years 1970-1972 when it was replaced with the Mk2.  That was also short lived as the Mk3 took over in 1975.  This one is up there with the SR-1 in terms of rarity but I'm trying to cut down my collection so it must go.  Comes with new SR-X earpads and is in very good condition for a set that's this old.
Price:  350$ plus shipping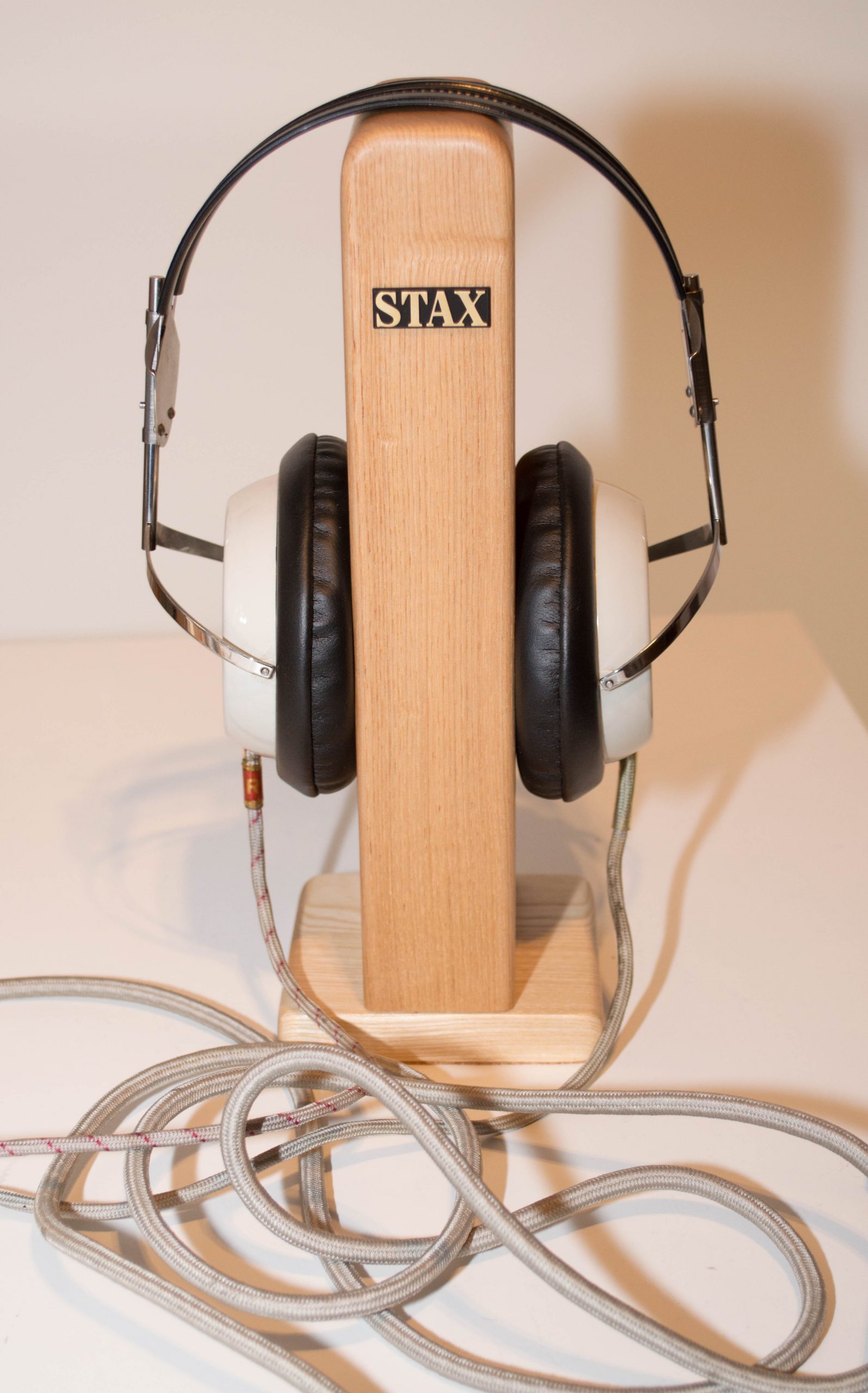 SR-3 in perfect condition. This was the first of the "common" Stax headphones so these are relatively easy to find though not in this condition.  Great sounding headphones with excellent midrange but the top and bottom end extension is pretty limited compared to more modern units.  Still must have been quite special back in 1968
Price: 450$ plus shipping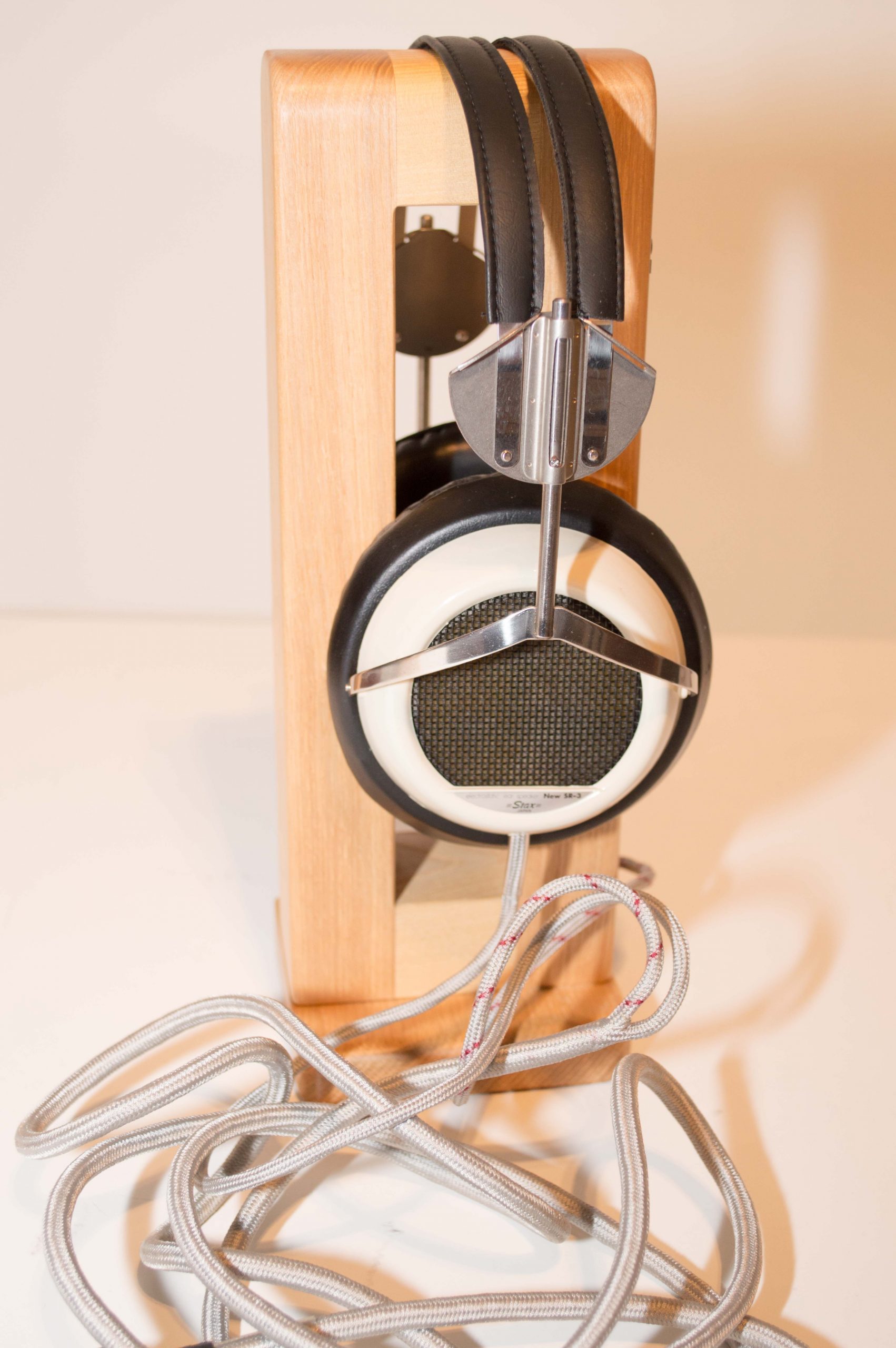 SR-3New (aka the SR-4) in excellent condition. They look like new and just look at that cable… they never look like that these days.
Price: 400$ plus shipping
Updated 16.10.2022