Used headphones
Time to split up the special's page into two so one for headphones and another one for electronics.  Here I'll list my used electrostatic headphones, either they were a part of my personal collection or were a part of some lot I bought so I refurbished them before listing.  Feel free to contact me at spritzer@mjolnir-audio.com if you are interested in any item here.  I will reply to every mail so if you haven't received a reply within 24 hours then feel free to send me another email.  Email gets lost all the time or is flagged as spam.  All prices in US dollars (USD).
Just a quick note about the used headphones.  With all electrostatic phones it is possible that they have developed squealing as debris enters the drivers with age.  This is something I actively look for and will put in the description (which most sellers would never do) but I might miss some as it can be so subtle.  Most of the time this is a minor issue and only comes into play when nothing is playing or on very quiet passages but it's something I mention if I come across is.  Most of the Stax drivers are glued shut so they can't be cleaned once this has come up.  Also the headphone stands the phones sit on are not included.
I have two SR-L700's for sale which look pretty much like new.  I far away prefer these to the new Mk2 model but I don't really need to have three of them at hand.  They both come with original boxes and look, sound and feel like new.
Price: 1150$ plus shipping
Here is a stock SR-Sigma Pro for sale.  It is is pretty good condition aside from the slightly purple color showing through on one side as the anodizing Stax used at the time, sometimes does that.  Sounds just fine and I didn't dare to mess with them as stock Sigma Pro's are already very thin on the ground.  It doesn't come with the original box but the foam stand these came with is included.
Price: 1350$ plus shipping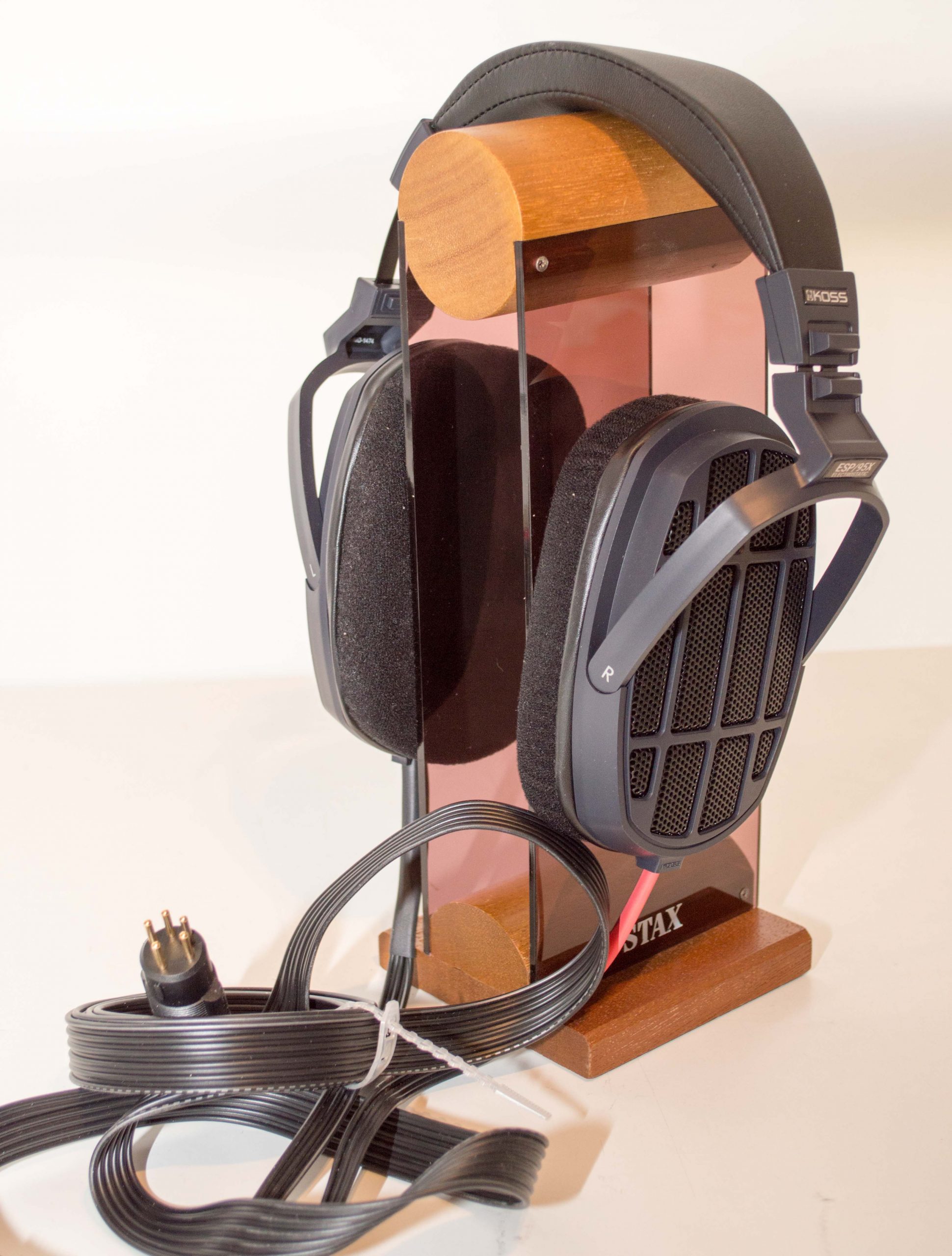 Here is a second set of Koss ESP/95x.  Same mods as before but they come with the stock earpads as I ran out of those angled units.
Price: 310$ plus shipping
This is a stock Stax SR-X Mk3 normal bias set.  It works perfectly, drivers are balanced and come up to song on the spot.  The unit has been fitted with new earpads which are thicker than the stock Stax units (which aren't actually SR-X pads but for the SR-40) so they are more comfortable.
Price: 315$ plus shipping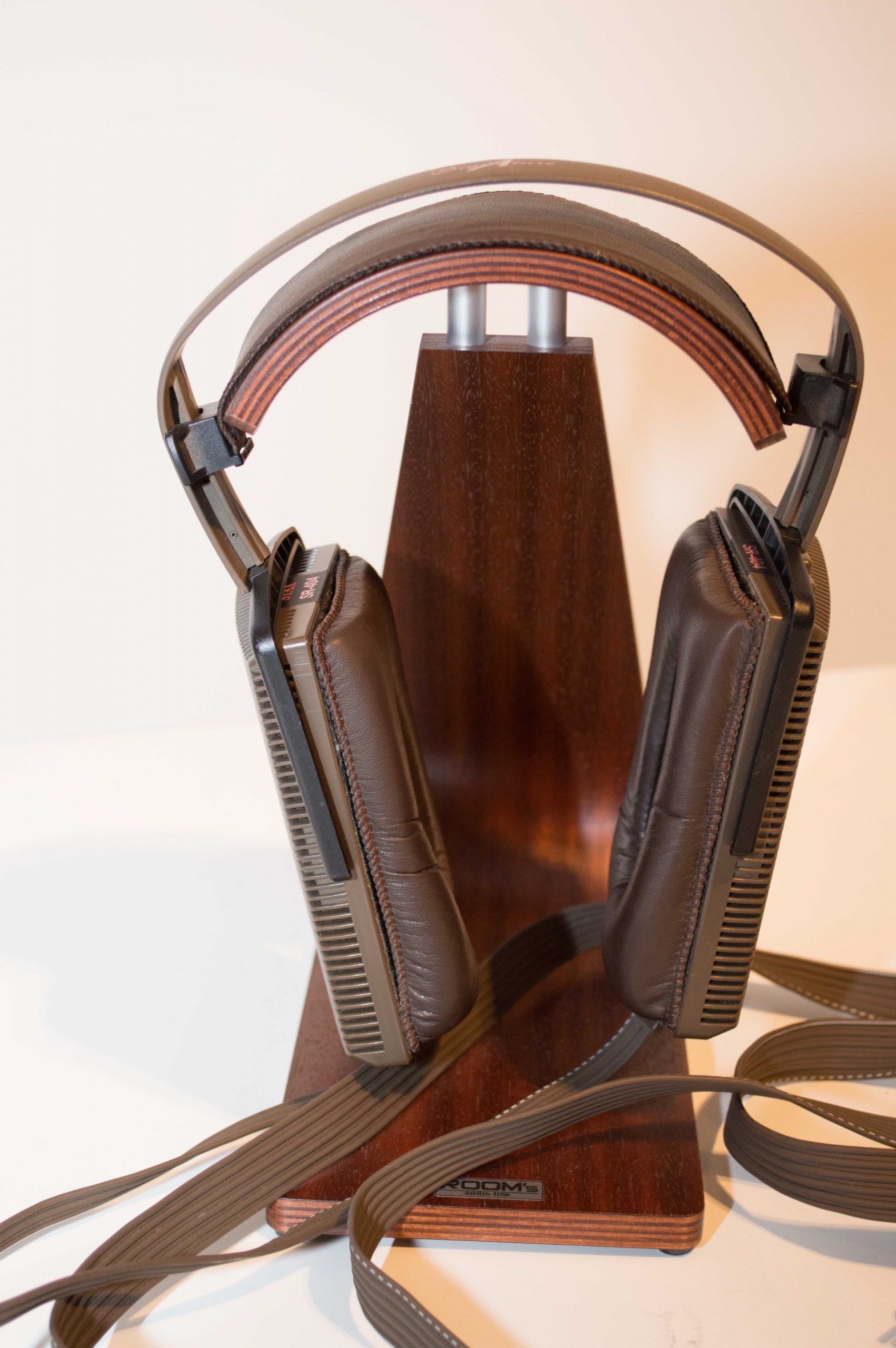 Here is a stock Stax SR-404 in good condition.  This is the second version of these which means it was fitted with earpads that had foam inserts which have crumbled away.  In every other way they look good and sound great.  Warmer and more forgiving than the modern Stax stuff but with some body to it.
Price: 400$ plus shipping
Stax SR-50 electret unit which is pretty rare and only one of two closed electrostatics that actually work ok.  This set sounds great and look good for something made in the late 70's.
Price: 260$ plus shipping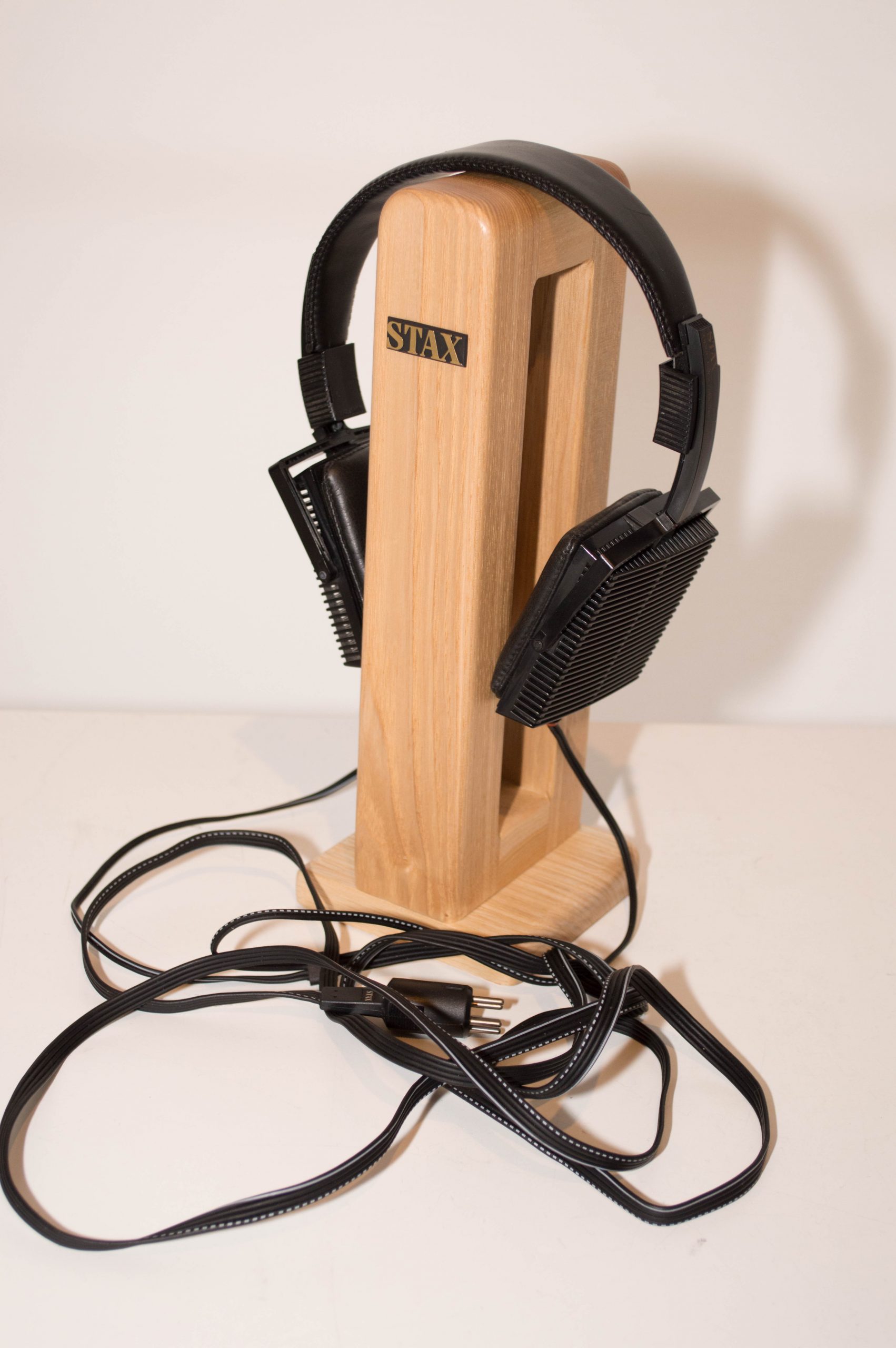 Stax SR-80 Pro electrets.  These were called the mini Lambdas back in the day and do sound really nice.  This set is in pretty good condition and they make for great test sets since you don't need a bias supply for them.
Price: 210$ plus shipping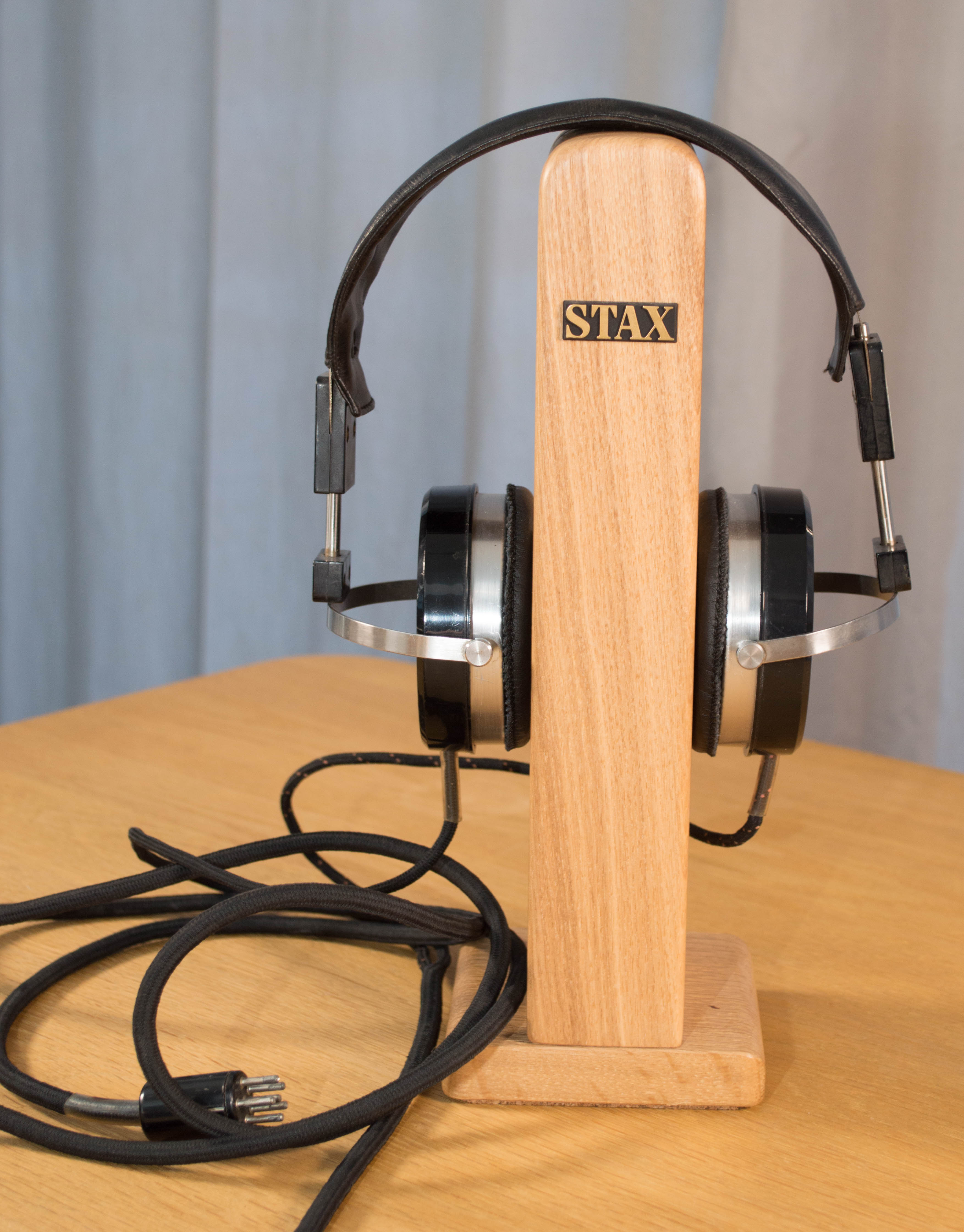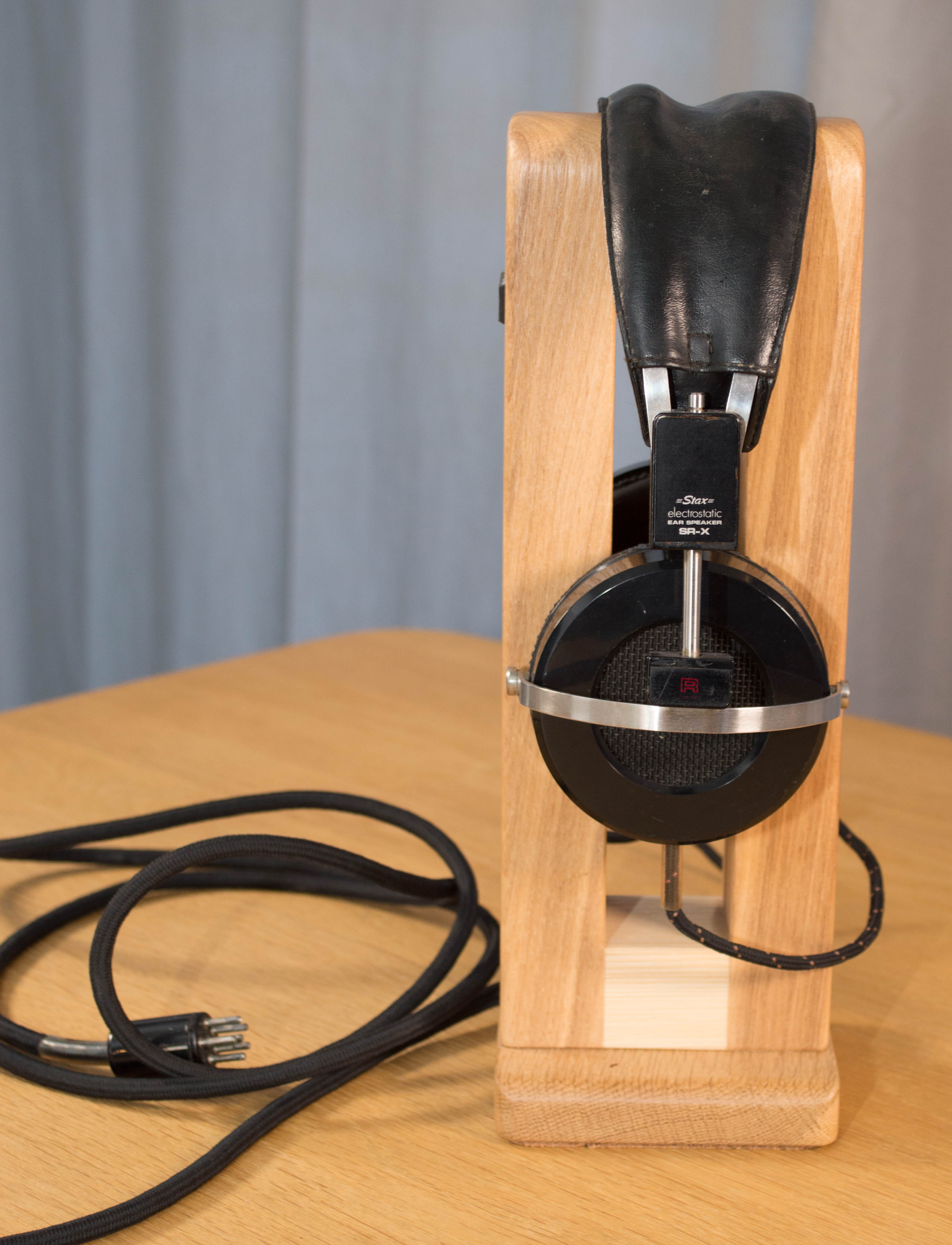 Here is a super rare one, the Stax SR-X mk1 aka. the first Stax to ever have a mesh driver.  This one was only out for a couple of years 1970-1972 when it was replaced with the Mk2.  That was also short lived as the Mk3 took over in 1975.  This one is up there with the SR-1 in terms of rarity but I'm trying to cut down my collection so it must go.  Comes with new SR-X earpads and is in very good condition for a set that's this old.
Price:  350$ plus shipping
Here below is my entire reference collection of the Stax SR series, from SR-1 and through the SR-5.  Some of these I've had for close to 20 years but I never use them and I'm a bit over mindlessly collecting stuff so I'm listing them for sale.  Some of these are worth a lot of money and are very, very rare  so the prices will reflect that. They have all been cleaned, kept in a dust free cabinet and fitted with new earpads.  The old, rare ones I never used aside from plugging them in when I got them due to the rarity and collector nature of them.
This looks like a last version SR-1.  The inside of the earcups are white and not red/blue and this one is close to the SR-2 build.
Price: 1100$ plus shipping
SR-3 in perfect condition. This was the first of the "common" Stax headphones so these are relatively easy to find though not in this condition.
Price: 450$ plus shipping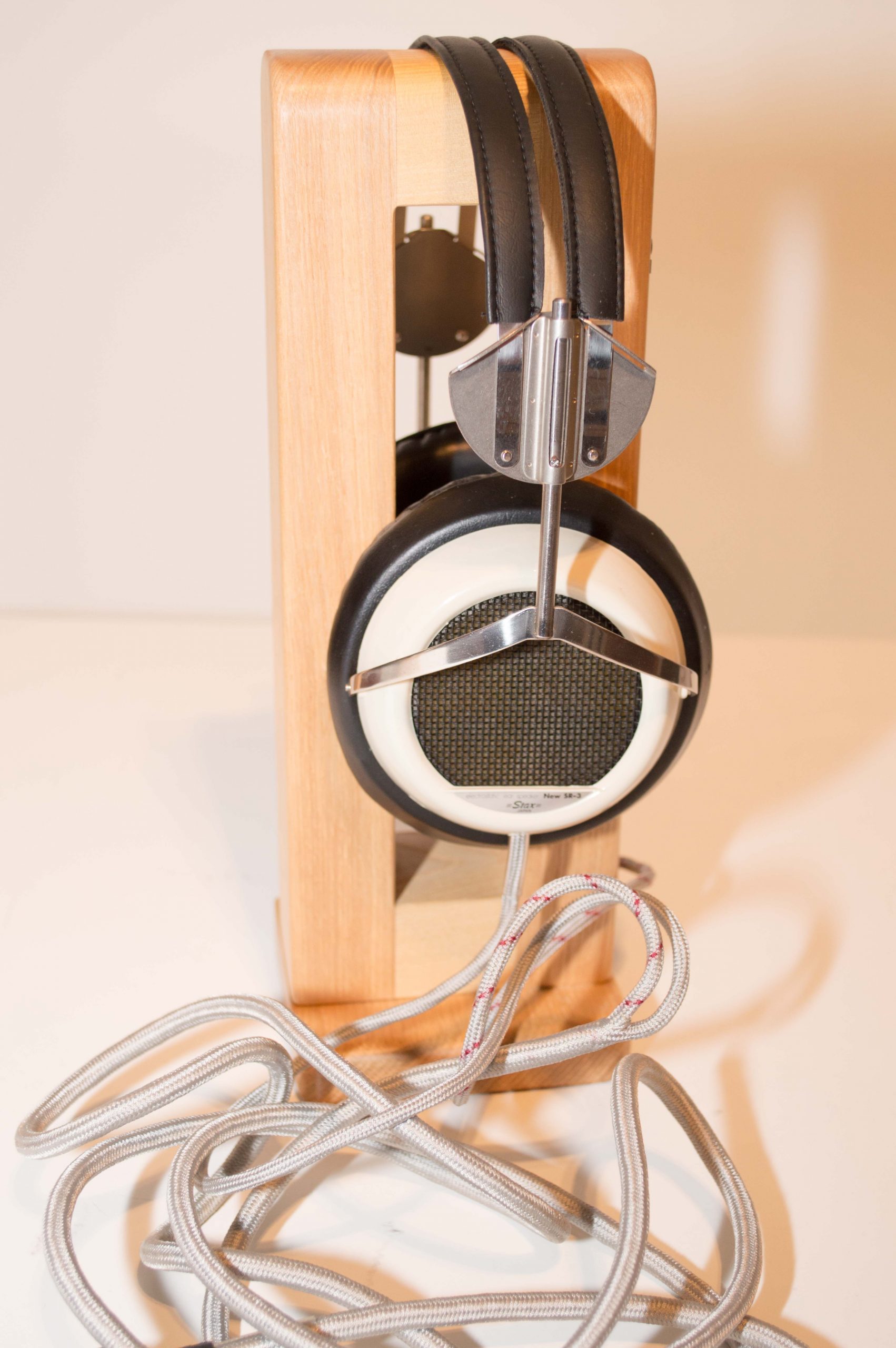 SR-3New (aka the SR-4) in excellent condition. They look like new and just look at that cable… they never look like that these days.
Price: 400$ plus shipping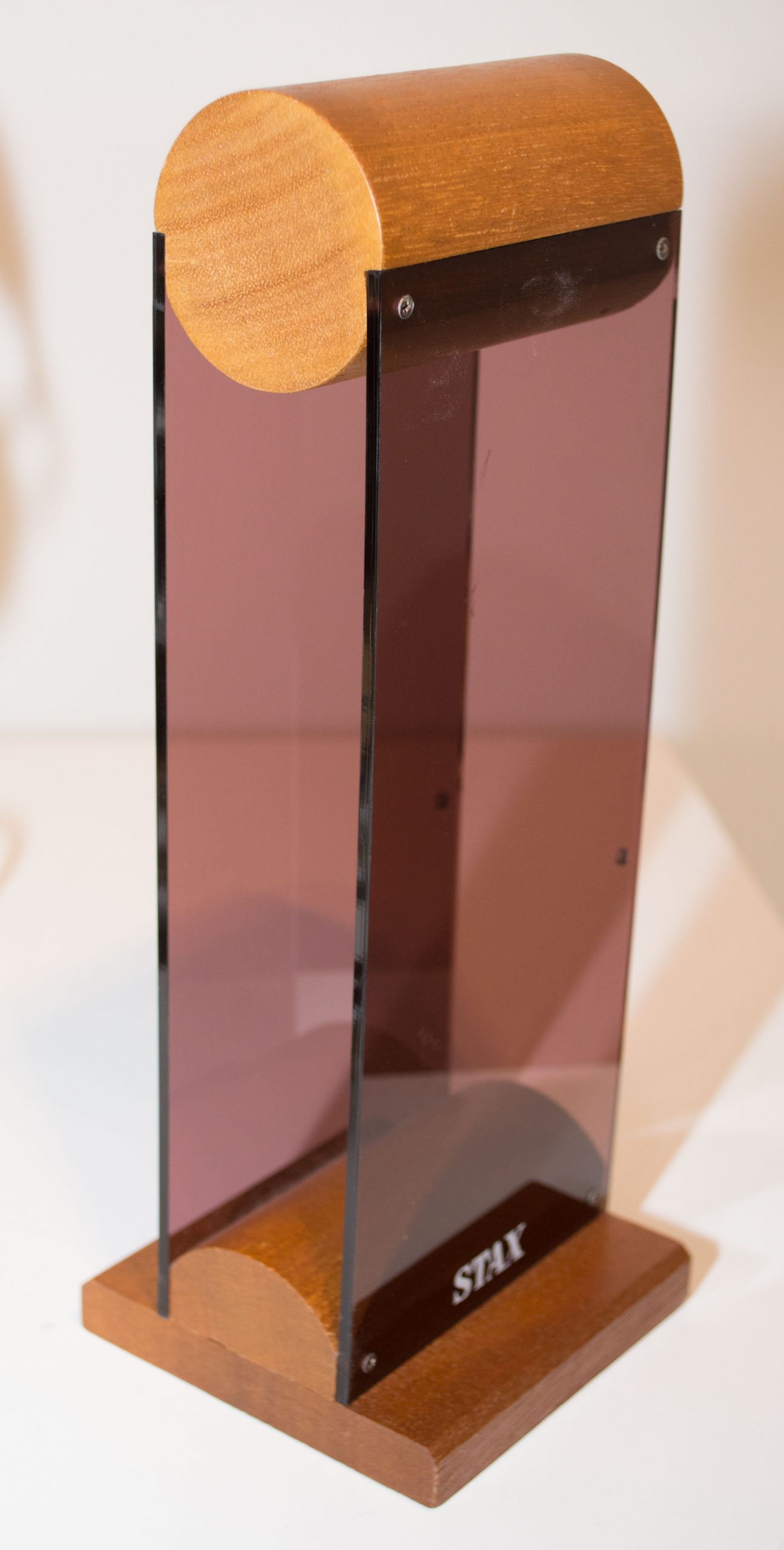 Finally, since I'm scaling down the collection I have few of these old style Stax stands for sale.  All different versions of these but I'm just listing them as a single listing and then the buyer can ask which version they'd like.
Price: 150$ plus shipping
Updated 08.06.2021