Time to split up the pages further as this one will be for the special cables I build from time to time.  No silly headphone recabling or anything here though.  Feel free to contact me at spritzer@mjolnir-audio.com if you are interested in any item here.  I will reply to every mail so if you haven't received a reply within 24 hours then feel free to send me another email.  Email gets lost all the time or is flagged as spam.  All prices in US dollars (USD).
Sennheiser Orpheus to Stax cables.  This one has the necessary high voltage 5M ballast resistor built in to use the Sennheiser HE90 off a Stax amp.
Price: 260$ plus shipping
I have one Kimber Select KS-1136 1m cables for sale for a friend.  They have very little time on them but don't come with the original boxes.  They have the WBT 102AG connectors.
Price:  700$ plus shipping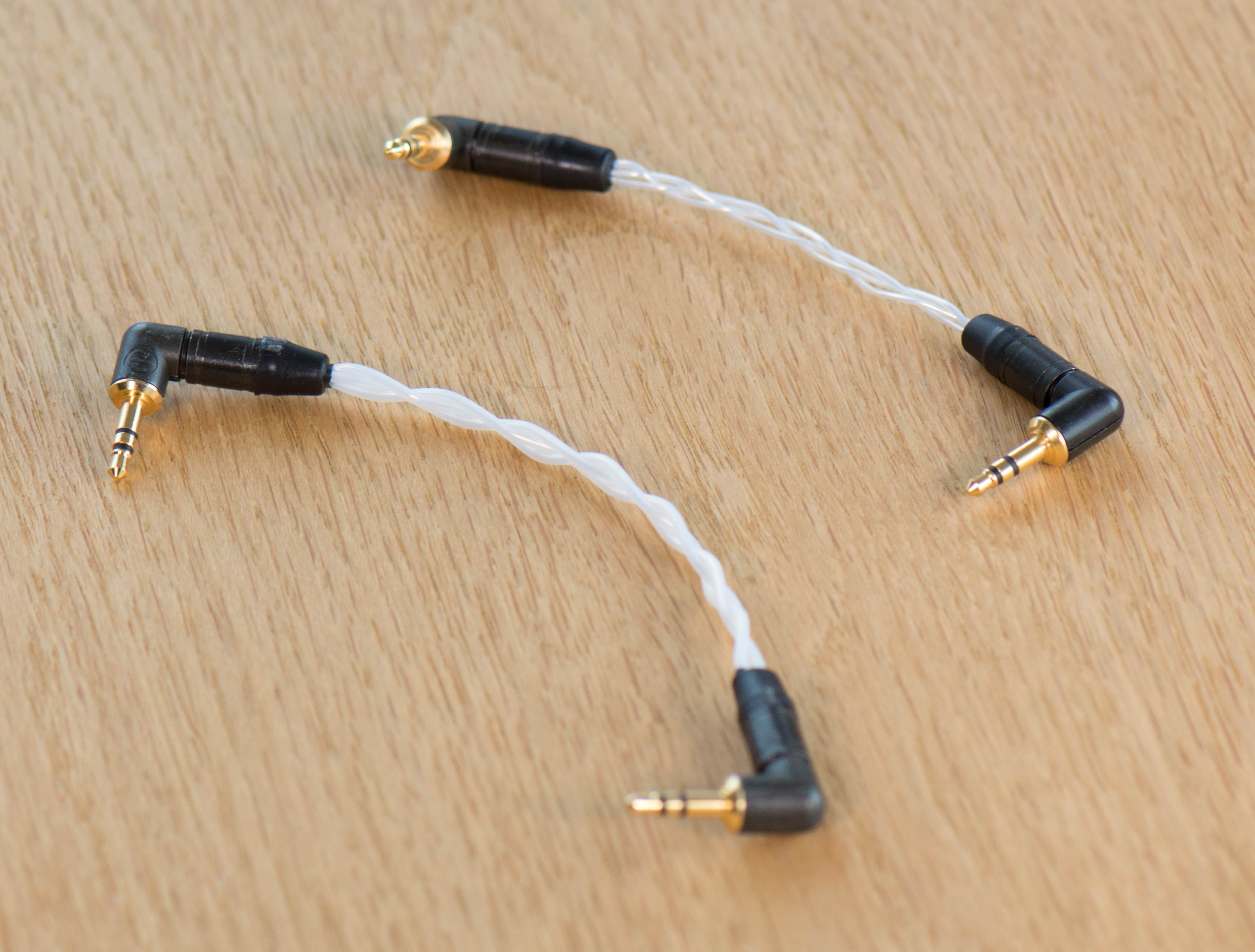 I have some 10cm (4″) 3.5mm cables I made from cut offs from my silver cables.  These are the same 99.9999% pure silver in Teflon that I use in my Carbon CC.
Price:  90$ plus shipping
As a side project of the Carbon CC I've been doing, I've had to experiment with some cables.  The CC's are wired with solid silver wire so to test it all out, I made some interconnects.  The wire is 99.9999% soft fine silver sourced from one of the most reputable silver dealers which is then sleeved in high quality teflon and then hand braided or twisted.  This is a silly expensive way of doing it but hey, it's fun to be a bit nuts.  🙂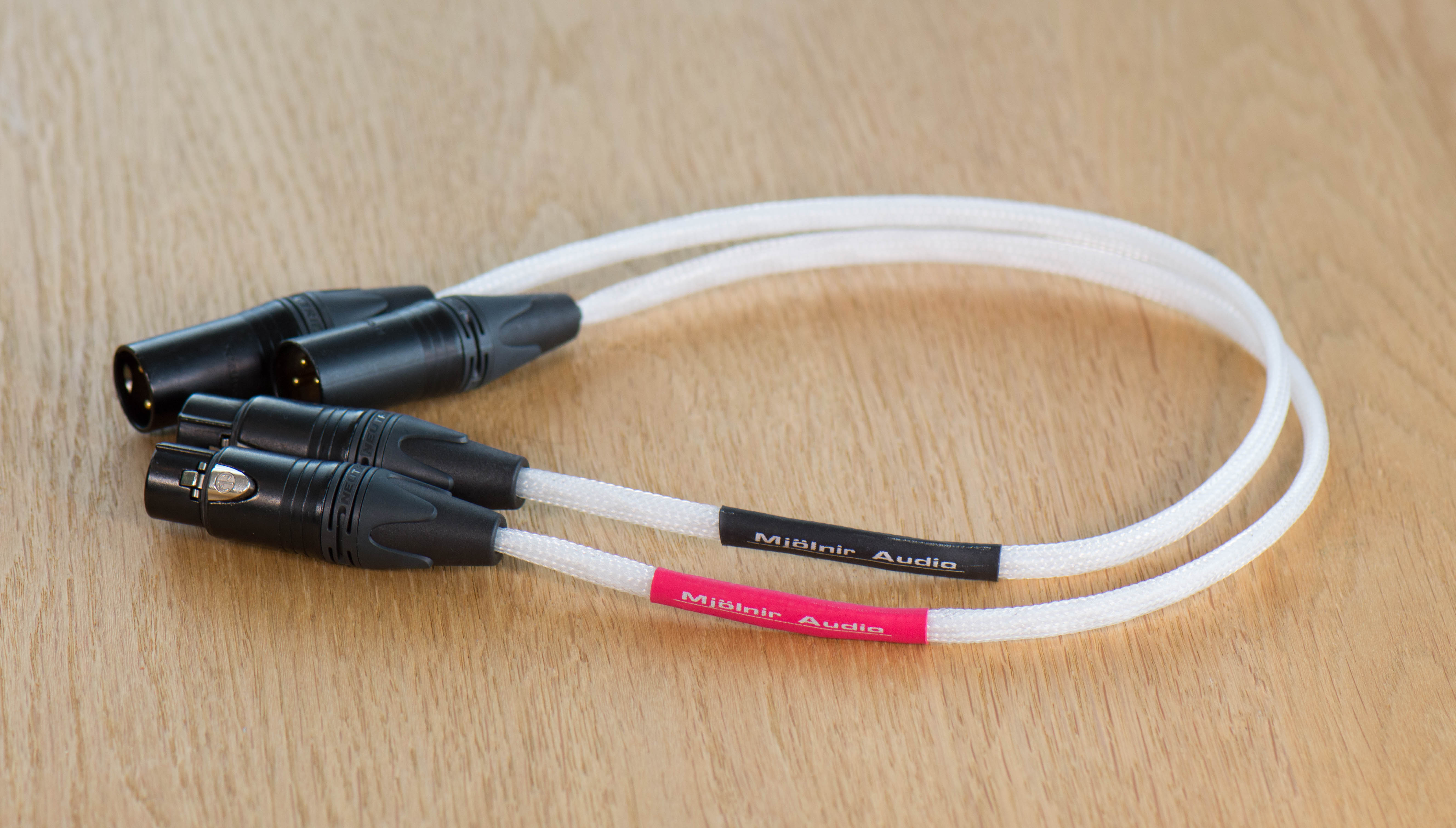 I've made a few of these to compliment the Carbon CC, same wire and Neutrik gold plated connectors.  Both 50cm and 100cm versions available
Price:  480$ plus shipping for the 50cm length
           750$ plus shipping for the 100cm length
The rest are all RCA cables with two twisted silver wires.  First one uses the excellent Neutrik ProFi connectors and is 970mm long.
Price: 250$ plus shipping
This one has two twisted conductors and REAN (i.e. Neutrik) connectors and it is 550mm in length.
Price: 210$ plus shipping
Last one now is the same as above except one end on each on uses the older style REAN strain relief.  This one is about 490mm long
Price: 210$ plus shipping
Last updated 23.05.19